Cincinnati Full Service Storage
Are you selling your home and your new one isn't quite ready for you and your belongings? Maybe you're remodeling and need temporary storage for your belongings. Bell Moving & Storage is one of the top-rated Cincinnati moving and storage companies in Cincinnati, offering full-service storage for whatever your needs are. We'll keep your belongings safe at our climate-controlled warehouse storage in Cincinnati with 24-hour surveillance until you're ready for them!
Storage Options with a Cincinnati Moving & Storage Company
Are you looking for a full-service Cincinnati moving and storage company to help make your challenging or stressful move easier? Storing your belongings with a moving company is not the same as using a self-storage facility. You won't be able to access your belongings anytime you want to, but you will benefit from greater security, flexibility to overcome the logistical challenges of a move, and door-to-door service.
You have a number of options when working with a Cincinnati full-service storage company. We can help you understand your options for temporary or short-term storage so you can rest assured that your belongings are protected.
Vaulted storage in Cincinnati is a popular option for your extra household items you may have lying around that you won't need access to often. Your belongings are securely loaded in a personal wooden vault, which is sealed and stacked in a climate-controlled storage warehouse.Palletized storage in
Cincinnati is a good choice when you need to store large items like sectionals and other furniture. Your belongings are stored on a pallet on a rack or floor.
Container storage in Cincinnati is another cost-effective alternative. This is when a heavy-duty storage container is delivered to your home, and all of your items are loaded on-site. The containers are temporarily stored securely at our warehouse and delivered to your home for unloading when you're ready for your belongings.
Whichever Cincinnati storage option you choose, you'll get trained movers who will safely and efficiently handle the pickup, loading, storage, delivery, and unloading for you.
Benefits of Choosing a Cincinnati Full Service Storage Company
For some, self-storage is a popular solution during a move, but it can also be a lot more work. When you use self-storage units, you'll have to move twice, which means transporting your belongings to and from the facility and handling the loading/unloading yourself. This causes unnecessary stress and can even lead to broken furniture. Self-storage is great when you need regular access to your belongings, but a Cincinnati full-service storage service offers a much more convenient, secure, and hassle-free alternative.
A professional Cincinnati moving and storage company can handle everything for your move, including packing, loading, transporting your belongings, storing them securely, and delivering them to you when you're at your new property and ready for them. A full-service storage company saves you energy, worry, time, and stress.
Another benefit to a full-service storage company is it offers you tailored storage options, such as container storage, specialty storage, and climate-controlled storage in Cincinnati depending on your needs. Some of these needs could be:
Piano storage
Furniture storage
Household storage
Business storage
Art storage
Wine storage
Storage for antiques and valuables
Avoid the stress and hassle of having to move in and then back out of a self-storage unit. Bell Moving & Storage is your answer with affordable Cincinnati moving and storage services for moves of any size.
Storage Details at Cincinnati's Top Moving & Storage Company
When choosing a storage company in Cincinnati, make sure you look at their reviews, their license and insurance, and how many years they've been in business. The biggest concern we hear is the cost of professional storage. We're proud to offer affordable pricing. The cost of storage will depend on the number of vaults you need, how often you'll have to access your belongings, and how long you need to store your belongings. If you call, we're happy to provide a free quote.
Bell Moving & Storage is a Cincinnati moving and storage company you can count on. We've been serving the Cincinnati area for 98+ years and earned countless of 5-star moving company reviews on Google and Yelp based on more than 100,000 relocations.
For all your full-service storage needs in Cincinnati, you can depend on Bell Moving & Storage for the excellent moving and storage services you deserve. We offer a climate-controlled facility, vault storage, 24-hour monitoring, military-approved warehouse storage, and both long-term and short-term storage options in Cincinnati. Our customers can have access to their storage vaults with advanced notice and payment of a warehouse handling fee.
Cincinnati Climate Controlled Storage
Do you need storage while moving? Our climate-controlled warehouse in Cincinnati, OH is an affordable and convenient solution. Our team of movers will arrive at your location on time, load your belongings on our trucks, and transport them to our secure warehouse. You'll have peace of mind because your belongings will be fully protected while loading, storage, and unloading with our premium moving blankets. When you're ready for your items, we'll take care of delivering and unloading them for you at your home.
Climate-controlled storage in Cincinnati is essential to avoid costly damage to temperature- and humidity-sensitive belongings like:
Musical equipment
Appliances
Documents, books, and paperwork
Photographs
Wooden furniture
Clothing
Vinyl records
Leather
Antiques, heirlooms, and collectibles
When choosing Cincinnati moving and storage companies, it's important to know how and where your belongings will be stored. Make sure the Cincinnati moving and storage company you select offers climate-controlled warehouse storage so your precious belongings won't end up in a warehouse that potentially exposes your items to extreme fluctuations in temperature and humidity.


Top Reasons People Store at a Cincinnati Full Service Storage Company
Our climate-controlled storage in Cincinnati provides your belongings with the ultimate protection if you're remodeling your home, building a new one, need long-term storage for a temporary move, or whatever your need might be.
Need to figure out what to do with your belongings during a move? Are you in need of a temporary storage solution while waiting for your new home to be ready?
Full-service storage in Cincinnati is popular for:
Short-term storage while remodeling your property, home, or office
Temporary storage for a move such as attending college, traveling, or a temporary work relocation where you know you'll be back for everything
Furniture storage when your new home isn't ready yet or your home sold faster than you expected
Storage while getting rid of items or when staging your home for sale
Temporary storage until you decide what you do and don't want to keep after a move
With Bell Moving & Storage, rest assured that our dependable, full-service storage in Cincinnati can offer you the best in convenience, security, and affordability. Give us a call today at 513-942-7500 or submit the Request a Quote form for a free estimate for Cincinnati moving and storage services.
24-HOUR SURVEILLANCE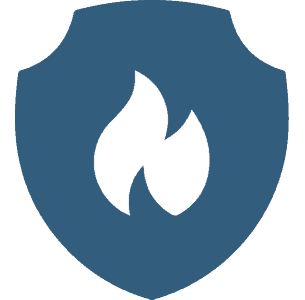 FIRE PROTECTION

CLIMATE CONTROL