Senior Relocation Services in Cincinnati with Bell Moving & Storage
Seniors can be defined as someone 65 and older or even an adult 55+. A growing number of older adults are living active, exciting lives long after retirement. That means the traditional definition of a senior has become practically meaningless. Today's older adults are just as likely to relocate for a better quality of life, to be closer to family, or even for a job as they are to transition to a retirement community, assisted living, or maintenance-free living in an apartment or condo.
Senior moving companies must be capable of meeting the unique needs of seniors with tailored services, compassion, and dependability. While many older adults are physically capable of handling many of the aspects of moving, others need assistance. Sometimes relocations are even overseen by a family member or independent senior move manager.
Bell Moving & Storage has a century of experience assisting with relocations of all sizes and complexities. Our Cincinnati senior moving services are a dependable solution to get the help you need whether you're moving yourself or helping an aging loved one.
Why Seniors Turn to Professional Cincinnati Senior Moving Companies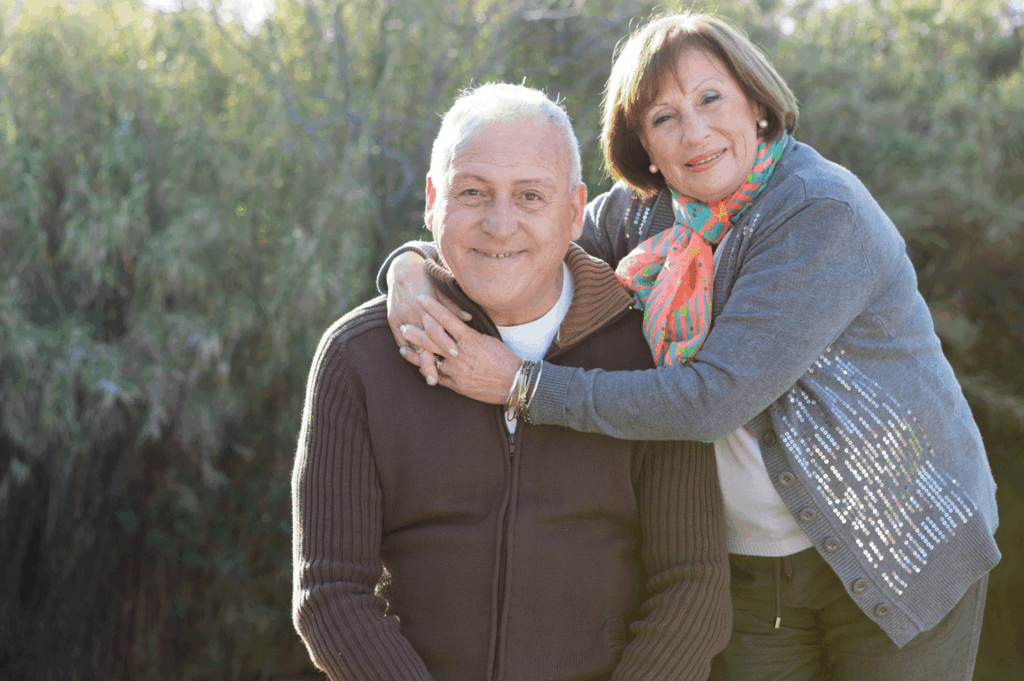 What's prompting your upcoming move? While older adults relocate for the same reasons as their younger counterparts, such as employment, they also have unique reasons to move.
One of the biggest reasons older adults turn to senior moving services in Cincinnati? To be closer to their family and friends. You may have more time in retirement to spend with those you love, or you may want to play a bigger role in the lives of grandchildren living far away.
Downsizing and an improved quality of life are also major factors behind moves for seniors. Maybe it's time to downsize to an apartment or condo for maintenance-free living, lower living expenses, and more time for hobbies and travel. Perhaps you're interested in spending your retirement in a better climate or somewhere you can enjoy your favorite hobbies.
Many seniors decide it's time to move to enjoy a senior living community. Retirement communities aren't what they once were; today's senior living options offer first-class amenities like daily chef-prepared meals, daily social activities, and resort-style outdoor amenities.
For some seniors, moving is simply a necessity due to changing medical needs. Older adults may need to relocate to be closer to medical facilities or to transition into assisted living, memory care, or a nursing home. Their current home may pose accessibility issues or increase the risk of a fall, and modifications to age in place are simply impractical. Older adults may need help with daily activities that can only be provided in an assisted living or skilled nursing facility.
At Bell Moving & Storage, our Cincinnati senior moving specialists are prepared to handle all types of transitions. We help families and older adults with relocations to all types of housing options:
Single-family homes
Multi-family housing including townhomes, condos, and apartments
Retirement communities or senior living facilities
Assisted living facilities, nursing homes, and continuing care facilities
No matter where this transition is taking you, we're ready to deliver the reliable moving help you need.
Important Considerations When Hiring a Cincinnati Senior Moving Specialist
Our Cincinnati senior movers recognize that these transitions come with unique concerns compared to typical moves. While moving can be stressful at any age, older adults may find moving especially challenging. The physical aspect of packing and moving can be hard enough, but leaving a home they may have lived in for decades and facing the uncertainty of a new community can feel overwhelming. These challenges are only compounded when a move is necessitated by financial or medical needs.
In addition to this very real emotional toll, there may be significant logistical hurdles to consider with the move. Someone who has lived in their home for decades may have accumulated many items that require extra work to sort, organize, and pack. Seniors who are downsizing and need to get rid of a large amount of belongings can find the task an overwhelming burden.
Our senior moving assistance in Cincinnati takes these considerations into account. We are prepared to assist family members and older adults with the physically demanding tasks of relocating including packing, loading, and unloading. We even offer affordable, secure storage for items you aren't ready to part with and unpack belongings and arrange furniture in your new home so it's ready for you to move in.
To help with these other challenges of relocating, many families and older adults choose to work with a senior move manager. These specialists, who are certified by the National Association of Senior and Specialty Move Managers (NASMM), offer additional assistance before and during the transition. They often coordinate with moving companies, seniors, and family members to help plan, organize, and downsize. They're especially helpful for aging adults who need assistance but have family living too far away to actively help.
Benefits of Professional Senior Moving Assistance
As you prepare for your upcoming relocation, there are many reasons to turn to a professional senior moving company in Cincinnati. Here are the biggest ways trained movers can assist you:
Handle physically demanding tasks of relocating including heavy lifting, decluttering, packing and unpacking, and furniture arrangement
Reduce worry and the risk of damage with professional packing services
Services can be tailored to fit your unique needs so you can handle the tasks you want to do
Enjoy a home that's ready for you to move in with unpacking, furniture assembly, and arrangement services
Belongings can be stored in a secure facility to reduce the emotional burden of downsizing
Moving day is coordinated with a team of professionals who handle everything without unpleasant surprises
Bell Moving & Storage is ready to deliver the dedicated services you need with compassion, professionalism, and dependability.
Cincinnati Cost to Hire Senior Movers
Our affordable Cincinnati senior movers deliver the services and assistance you need within your budget. We will determine your senior moving cost after a free assessment that considers many factors:
How far are you moving?
What are your moving dates?
What is the volume of belongings you are moving?
How prepared and organized are you?
What type of move is it?
What services do you need?
Are there accessibility concerns or other factors to consider? This may include building moving restrictions, loading docks, distance from your unit to the truck, and stairs.
When you're ready to learn more, give our dedicated movers a call for a free Cincinnati senior relocation services quote. We'll work with you to tailor your estimate to fit your budget and address any factors within your control.
How to Choose the Best Senior Mover in Cincinnati
It's always important to do your homework and choose reliable movers, but it becomes even more crucial when you are assisting a vulnerable family member or dealing with a complex relocation. To get the professionalism and service you deserve, we recommend choosing a senior moving company that checks all the following.
Licensed and insured
Long track record in the moving industry
Comprehensive services
Experience with senior relocations and apartment moves
Low claims rate
Good safety rating
Trained, uniformed, and background checked movers
Trade group membership
Positive reviews
Bell Moving & Storage has proudly served the Ohio Valley area since 1922. Our fourth generation, family-owned senior moving company in Cincinnati has partnered with Wheaton Van Lines for more than 30 years. We have earned recognition and numerous awards with a reputation that speaks for itself. Check our 5-star reviews on Google and Yelp then give us a call to discuss how we put nearly a century of experience to work for you.
Are you ready to get the help you need with your upcoming transition? Call the trusted Cincinnati senior movers at Bell Moving & Storage today at 513-924-7500 for your free quote.
IN-HOME ESTIMATES
STAIRS & TIGHT SPACES
LOADING SERVICES