Residential Moving Services
Does thinking about an upcoming move give you a sense of dread? Moving your family can be a stressful and time-consuming process, and the stress becomes even greater if you're thinking about starting a new job or making new friends.
Fortunately, Bell Moving & Storage is here to support you with our wide range of residential moving services in Cincinnati, OH, and Columbus, OH. With more than 100 years of experience serving local customers, we're here to help you have a stress-free move.
PACKING SERVICES
LOADING SERVICES
UNPACKING SERVICES
Planning Your Move
A little time and thought go a long way in planning the transition to your new home. Our certified moving consultants complete a free, in-home estimate and work with you to plan every aspect of your move in order to save time and reduce cost. Be sure to visit our resources page for tips.
Planning Your Move
Every customer moving with Bell will have a dedicated, personal move coordinator. Our experienced, friendly coordinators are happy to answer questions and provide guidance through every step of the relocation process.
Packing Services
Our highly trained packing team will gladly handle the packing and crating of all of your household goods. If you prefer to pack anything yourself, be sure to ask about our self-packing guide and about the range of quality packing materials we have available. For more information about our packing services, click here.
Protecting Your Belongings
Moving is so much more than packing and loading. It is preserving family heirlooms, precious items, and special moments. With nearly a century of experience in helping families move to a new home, Bell Moving is a company you can trust to deliver your belongings to your home on time. Departure and arrival times are established at the beginning of the moving process and in-transit information is always available from your personal move coordinator. You can rest assured that everyone in our organization will do everything possible to provide the highest level of care.
Superior Moving Experience
With a new fleet of moving vehicles and equipment, we have all the tools to give you a great moving experience. Plus, our professional moving team has many years of experience moving families to apartments, condos, and homes. We've even been awarded the Agent of the Year award by Wheaton Van Lines.
As a fourth-generation family-owned company, we want to help you and your family save money on moving. That's why we offer affordable prices.
We believe you should know exactly what cost to expect before you move, with no unexpected surprises. We'll give you an itemized quote before you schedule your move with us. Call or fill out our form to request a free quote on our residential moving services in Cincinnati, OH.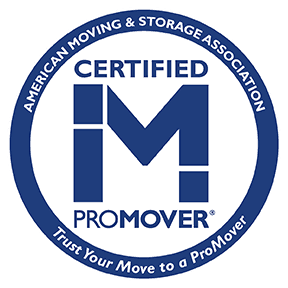 Credibility Sets Us Apart
Certified PROMOVER by the American Moving & Storage Association. So you know your move is in good hands.