As one of the biggest headaches of moving, the packing process is long and tiring when trying to get it all done on your own. Offering top-rated packing services, the professional packers at Bell Moving are here to make this step quick and simple.
Why Hire Bell Moving For Cincinnati Packing Services
When it comes to packing your belongings safely and efficiently, it is important to choose a team with a high level of industry experience and expertise. The team of packers and movers at Bell Moving go through a significant amount of training to ensure they know all the best ways to properly pack and protect your possessions.
A helpful crew will give you a stress-free experience as they provide professional packing services at every stage of your relocation. By hiring a reputable crew, you will be able to save time that you can spend on other tasks before the transition. Once any packing supplies you have already bought have been used up, our team will have additional moving materials to get the rest of the job completed.
As part of the process, the moving and packing services will include wrapping and protecting your furniture as it is prepared for transport to the new location. Not only that, but we'll also make sure to prevent any damage to your home and other investments as pieces are moved around the property.
Bell Moving wants you to enjoy a safe transition, which is why we make sure you don't have to lift a single piece of furniture or cardboard box.
Cincinnati Packing Services Offered by Bell Moving
There are multiple types of packing services you can choose from depending on your needs and budget. When hiring packing companies for moving, you'll always want to confirm they have the right kind of services that you'll require for the project. Our packing company offers:
Full-Service Packing: With full-service packing services, you won't have to worry about any part of the packing process. Our crews will bring all of the relocation supplies like boxes and moving blankets. They will get everything wrapped and packed for the upcoming move.
Partial Packing: When you choose our partial packing services, we'll handle a small portion of the packing such as a single room. If you only need some assistance with packing up some bigger items, this would also fall under a partial packing option.
Do-It-Yourself Packing: Many people simply want to handle the job on their own and spend time doing DIY packing. If this is the case, we offer packing supplies and materials for pick up that you can use to get it done. Feel free to pick up boxes, shrinkwrap, wrapping paper, and more.
Unpacking: When it comes to unpacking services, we also offer full-service, partial, and DIY options as mentioned above.
Specialty Items: Many items and belongings require professional packers to put their skills to use, which is why we offer specialty services. This option covers items like:


Mirrors
Picture frames
Glass
Artwork
Antiques
Kitchen dishes
China
Lamps
Knick knacks
Collectibles
Cincinnati Packing Services Cost
What does it cost to hire professional packers? There are a handful of factors to consider when it comes to pricing a relocation that includes packing services.
The most relevant aspects that affect the cost of packing are the type of move, what items will need to be packed, and the number of rooms. Along with these details, your packing estimate will also include pricing based on the type of packing services you need, how accessible your location is, and whether there is any special preparation needed.
A dependable company that offers packing and moving services will discuss this information with you to determine how many packers and movers will be needed to handle the task.
Is it worth paying for packing and moving? Bell Moving always ensures your investment is worth the money as we give you access to our highly-trained team of professional packers. The packing quote will be affordable and focused on your exact needs to confirm it fits your relocation perfectly.
When you call to get a packing estimate, a member of our team will go over the necessary details with you to determine a clear and accurate price. Once they've gathered enough information, they will provide you with a fair quote that matches your budget.
Get the Best Packing Services in Cincinnati
At Bell Moving, we are committed to providing you with the best packing services at the most affordable rates. Our teams are trained to offer professional packing and moving services that will make your move a breeze. Get in touch with us today at 513-942-7500 or complete the Request a Quote form to get a free Cincinnati packing quote!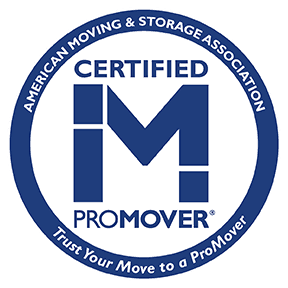 Credibility Sets Us Apart
Certified PROMOVER by the American Moving & Storage Association. So you know your move is in good hands.