Hiring Moving Help & Moving Labor in Cincinnati Metro
When you hire a labor-only mover, Bell Moving is here to help! If you are moving to/from or within Cincinnati, we help with your furniture, heavy boxes, packing, loading, and unloading, depending on your needs. They can load one or as many boxes or pieces of furniture as you need them to. Professional movers know how to expertly pack and unpack your belongings if needed. Mover help can do everything except drive the truck.
If you're trying to decide whether you need a full-service professional move or if you're going to handle it on your own, hiring labor-only movers offers you another choice. This option allows you to control what you'll do and what our experienced Cincinnati moving company will do for you. You'll benefit from a move that is safer, faster, and more coordinated.
With labor-only moving services, you can rent your own moving container or truck and get help with the loading, unloading, and even packing. You can skip the heavy lifting with a professional team of movers who arrive and provide as much or as little help as you like.
The advantages of hiring a labor-only professional mover are that they handle your furniture and fragile items correctly, preventing damage during the move, and they know how to maximize your available space. They also do the heavy lifting so you don't have to.
Reasons for Hiring Moving Help in Cincinnati
When planning a do-it-yourself move, you have three main options to choose from: renting a moving truck, a portable storage container, or renting space on a freight trailer. You also might need temporary storage when remodeling your home. Why do people need moving help in Cincinnati? For many reasons!
Load/unload a moving container
Portable storage containers are delivered to your location, picked up when you're ready, and transported to a local warehouse for storage or to your new home. They can also remain at your location for temporary storage. All you have to do is load the container yourself or hire professional moving help in Cincinnati to get it loaded for you. Hiring labor-only movers to do all the loading saves you from doing the hard work. Cincinnati moving labor professionals will load your items the right way so they are secure during transport. Some well-known storage container companies include Pods, Pack Rat, and Reloc Cubes.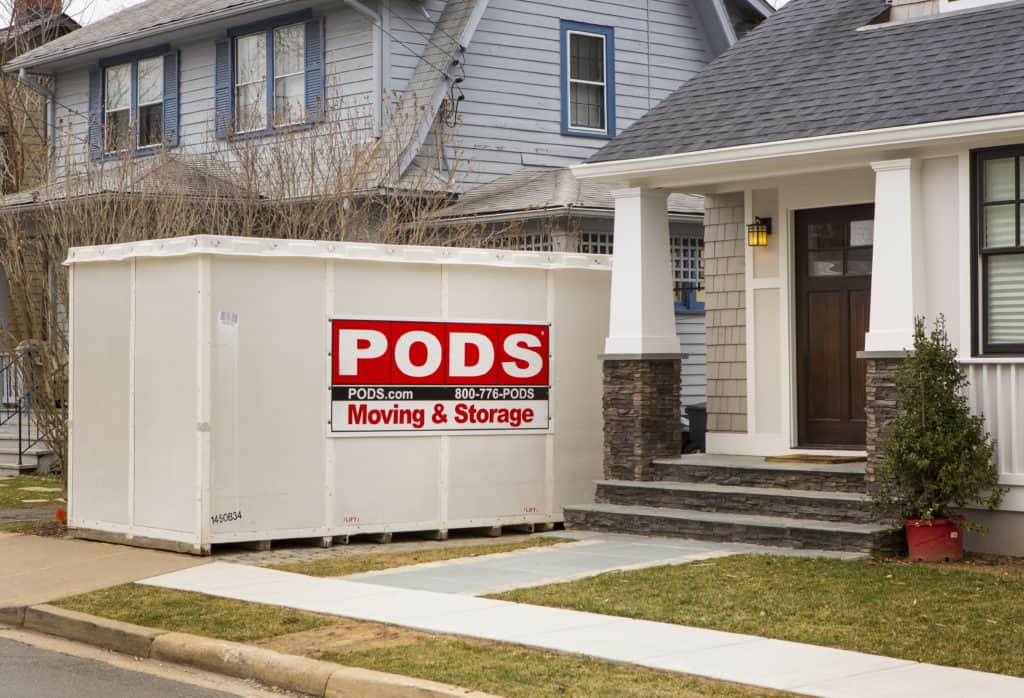 Truck rental loading/unloading
Many people rent a moving truck and move all their belongings themselves to save money. The biggest truck rental companies include U-haul, Budget, and Penske. A downside of renting a truck for your move is that you have to load and unload everything yourself. And if you damage something while loading or unloading, it's on you. A DIY move can also be a lot of hard work when you have heavy furniture to load and unload. Hiring Bell Moving for trusted moving labor in Cincinnati can take away the stress and effort of moving those heavy items. Our moving professionals have the skills and physical ability to safely load and unload your precious belongings.
When you hire moving labor in Cincinnati, they can help as little or as much as you want them to. You might want them to load all your belongings on the truck, or you might only need them to load the heavy stuff. You might want them to pack some or all of your boxes. Whatever you need them for, hiring help is a flexible option for your move.
Freight trailer loading – Freight moving companies
Trucking companies like ABF U-Pack are a great way to save big on long moves. The moving company will do all the driving. All you have to do is pack your belongings and load them on the truck or hire moving help to do it for you. These companies use 28′ freight trailers and are an affordable option to a full-service move.
Self Storage move-in & move-out
Self-storage is a great option for your seasonal items or all your belongings during a remodel. But deciding on which size unit you need and arranging your things inside it so they all fit can be time-consuming and stressful. You might also have long hallways and elevators to navigate on the way to the storage unit. Hiring moving help to unload your truck and efficiently pack your things in your storage space can save you a lot of time and stress.
Packing
One of the most time-consuming and tedious parts of a move is packing. Knowing how to pack correctly isn't as easy as you might think. Professional movers in Cincinnati are trained to pack your items the right way and to do it quickly and efficiently. Hiring Cincinnati moving help is a great option if you have a limited window and need to get your things packed in a hurry. You can even save money by buying or renting the materials you need.
Remodel a home
If it's time to remodel your home, hiring a labor-only mover like Bell Moving offers a perfect solution to moving all your heavy furniture out of the way. They can simply move your things into another room or out of the house. When the remodeling is finished, they'll move everything back right where you want it. They can even assemble/disassemble items for you.
Cost of Hiring Moving Labor in Cincinnati
The cost of moving-only labor in Cincinnati will vary depending on your needs. The main factors affecting your cost include the number of movers needed, moving dates, volume of your belongings, and the services required. Though we can't give you a quote here, if you give us a call or use our contact form, we're able to give you a free quote for moving help in Cincinnati.
Why Hire Bell Moving & Storage for Your Cincinnati Moving Help
You can use a service that will "find" you movers at the cheapest rates, and many people get burned every year by these scams and dishonest movers. That's why it's important to only use experienced, professional movers who are trained, licensed, and insured.
Bell Moving & Storage has been providing award-winning service in the Cincinnati area for over 98 years. We are licensed and insured, giving you peace of mind that your belongings will be safe with us. We've successfully moved 100,000 customers with a 98% customer satisfaction rate, and our movers are trained and background checked. Bell Moving & Storage will give you the expert help, supplies, and equipment you're looking for during your DIY move. Call us today at 513-942-7500 for a free quote!
IN-HOME ESTIMATES
LOADING SERVICES
UNPACKING SERVICES