Relocating to and Within Cincinnati with Bell Moving & Storage
Are you moving to or within Cincinnati or leaving the Queen City for new opportunities?
Bell Moving & Storage is the best Cincinnati moving company to trust for a worry-free transition.
The third largest city in Ohio, the Cincinnati metro or Tri-State area is home to more than 2.2 million people. The Cincinnati area offers world-class cultural attractions, one of America's oldest and highest-rated zoos, and it's a popular destination for roller coaster enthusiasts around the country.

Cincinnati's affordability is a big draw for people moving to the area. Its many employment sectors, including its major banking industry downtown and biomedical research and medical manufacturing in the suburbs, also drive a lot of relocation within the Cincinnati area.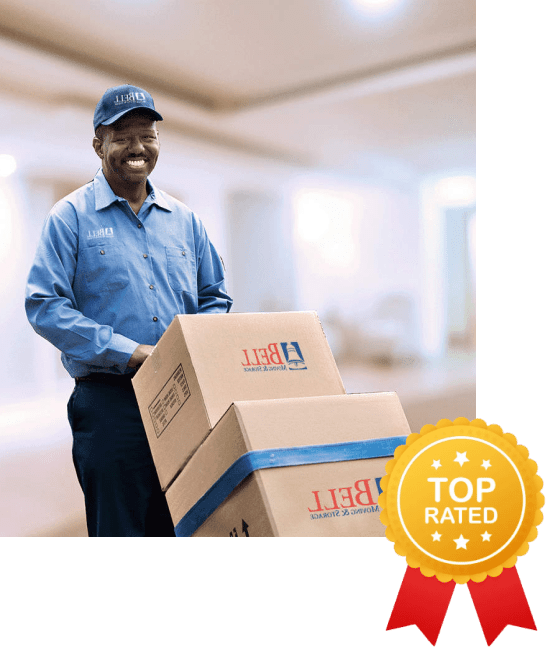 Top Reasons for Moving with a Cincinnati Moving Company
What's behind your upcoming moving day? If you're moving to Cincinnati, there's a good chance you're coming from Dayton, Columbus, or Cleveland. The low Cincinnati cost of living and job opportunities may be top on your list. Cincinnati is consistently ranked one of the top five most affordable metro areas in the country. It's also one of the cheapest places to live for renters and homeowners with average one-bedroom apartment rent of just $612! After other Ohio metro areas, most people relocating to Cincy are migrating from Chicago – many drawn in by the much lower living costs and quality of life.

If you're moving in Cincinnati, you may be changing neighborhoods, relocating to the suburbs, or moving to the Central Business District. Popular reasons for relocating within the metro area include: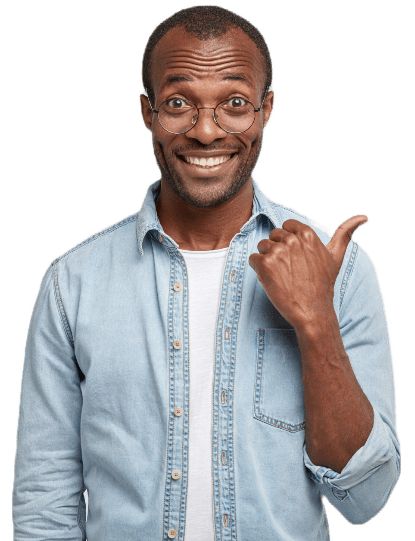 Are you planning to leave the area?
Some of the top destinations for people leaving the Tri-State area include Columbus, Chicago, Louisville, and Lexington. Whether you're moving in Cincinnati or leaving the Tri-State area, the top Cincinnati movers at Bell Moving & Storage are ready to help.
Benefits of Hiring Professional Movers in Cincinnati
Did you know moving is often ranked above having kids, getting married, and divorce as the most stressful life event? Even if you have moved before, it's always more time-consuming, exhausting, and stressful than you remember. In a major national survey, 43% of people who moved themselves the last time said they would never do a DIY move again. 94% of people who hired professional movers said it was worth it.
Our Cincinnati packers and movers give you the help you need within your budget to take the stress and hard work out of moving day.
Here's why you'll be glad you hired relocation specialists.
A dedicated move coordinator will make sure your transition goes smoothly and according to plan
Prevent costly damage to your walls and floors thanks to careful home prep
You can tailor the moving help you get to stay within budget and handle the tasks you're comfortable doing yourself
Good movers use specialized equipment and training to safely move and protect all types of belongings
Add professional packing services to your move to save time and worry
Avoid heavy lifting, frequent bending, and the risk of injury
Your belongings are securely loaded in a well-maintained truck that's driven by a licensed expert to reduce the risk of damage in transit
Get settled in faster with experts who unload the truck and can even assemble and arrange furniture and unpack
What Do Cincinnati Movers Do?
How Bell Moving & Storage Can Help
Dependable moving companies can help with virtually every stage of your big move, from prep work and logistics to packing, heavy lifting, and unloading. Our full-service movers have experience handling all types of relocations with comprehensive solutions. Here are the types of services we can provide.
Cincinnati Moving Companies


How to Choose the Best Mover
One of the most important decisions you can make ahead of your move is hiring a moving company you can trust. Avoid the headache, stress, and cost of an untrained, unreliable crew: do your research and look for:
Cincinnati Movers Cost – How Much Does it Cost to Move?
There is no easy way to estimate your moving costs without knowing the details of your relocation. Depending on the type of move and details, you may have an hourly movers rate or a flat-rate cost.

When you request a free moving estimate, you will be asked questions about your move during an in-person or virtual assessment. This is important to give you an accurate quote. Major factors affecting Cincinnati moving costs include moving dates, type of move, distance, number of movers, type and volume of belongings, and accessibility of your home.
To get an accurate, affordable moving estimate, give us a call today at (513) 942-7500!
Questions People Ask Our Cincinnati Moving Company
Do movers pack
for you?
Professional packing and unpacking services can be included in your moving services. You can customize the packing services to include all of your belongings or just certain items or rooms.
Will a moving company assemble and disassemble furniture?
Yes, you can leave the furniture disassembly/assembly to the movers to save time. Your furniture will be carefully disassembled, wrapped, and reassembled at your new home.
Should you tip movers in Cincinnati, Ohio?
You don't need to tip movers, but it's always appreciated! The general advice is $5 per mover per hour, $25 per mover, or 5 to 10% of the total cost to be shared by the crew.
Tips for Moving in Cincinnati
Bell Moving & Storage – Cincinnati's Most Trusted Moving Company
You deserve an exciting and worry-free relocation experience, and Bell Moving & Storage aims to deliver it. We have provided award-winning moving services to residential and commercial customers throughout the Ohio Valley since 1922 and we've been a Wheaton Van Lines partner for over 30 years.

Bell Moving & Storage has proudly completed over 100,000 successful relocations and earned 5-star Cincinnati moving company reviews on Google. Our vetted and trained movers are ready to exceed your expectations!

Call Bell Moving & Storage today at (513) 942-7500 to get started with a free, affordable moving estimate.