Dayton sits in the Miami Valley region of southwest Ohio and is the county seat of Montgomery County. The city was founded in 1796 and incorporated as a city in 1841. Dayton was named after Jonathan Dayton, a captain in the American Revolutionary War. Dayton is known as the birthplace of aviation. Orville and Wilbur Wright built their first flier in Dayton in 1903 before shipping it to Kitty Hawk, NC, where they made their historic first flight on December 17, 1903.
There are a lot of great neighborhoods in Dayton, so how do you find the best one for you? Locating the best neighborhood for you will depend on your wants, needs, budget, and more. What's most important to you? It might be a safe neighborhood, a family-friendly one, or an affordable one. Whatever type of neighborhood you're looking for, you can find it in Dayton. Each Dayton neighborhood has its own unique personality and characteristics. Finding your perfect neighborhood is part of the fun! 
Here are the top 10 Dayton neighborhoods:
Webster Station – One of the Safest Neighborhoods in Dayton
Webster Station is located just northeast of downtown Dayton. The crime rate in Webster Station crime is 16% lower than the national average, and it is safer to live there than in 85% of the cities in Ohio. Webster Station is a historic downtown district in Dayton that was first developed in 1843. The community has seen a lot of new residential development in recent years and now features urban lofts, townhouses, apartments, and rowhouses. 
With a recent influx of local restaurants, breweries, and bars, as well as Fifth Third Field, home of the Dayton Dragons minor league baseball team, there are plenty of things to do in Webster Station. Nearby RiverScape Metro Park offers outdoor activities for all ages and leisurely walks along the Mad River riverfront.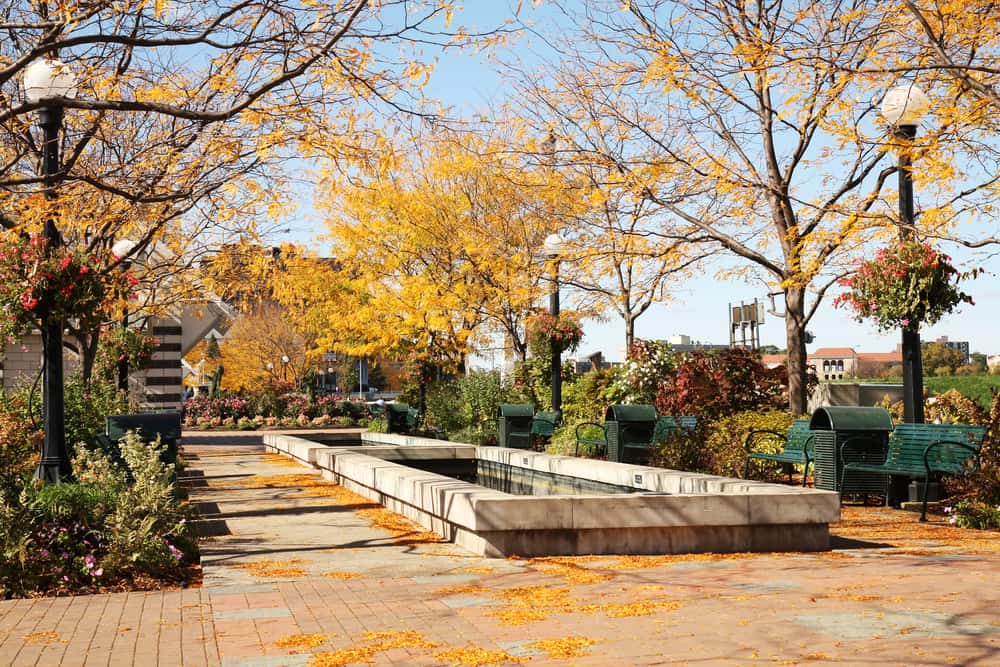 Forest Ridge-Quail Hollow is just a quick, 15-minute drive northeast of downtown Dayton. The community has one of the highest median incomes of any neighborhood in Dayton. The community features mostly single-family homes and large lots. Most homes are colonial revival or craftsman styles. 
The neighborhood has HOAs and lots of amenities, including recreational facilities, parks, and activities for all ages. The neighborhood also boasts more than 110 acres of green space. With several restaurants, retail stores, and a grocery store, Forest Ridge-Quail Hollow is in a perfect location.
Northern Hills – One of the Most Affordable Neighborhoods in Dayton
Northern Hills is located about 5 miles northwest of downtown Dayton and is one of the most affordable communities in the city. The cost of living in Northern Hills is 21% lower than the national average, and housing is 68% lower. The neighborhood features Cape Cod and ranch-style homes and lots of open space. Several locally-owned businesses and restaurants are in the community, as well as Belle Haven Elementary School.
Pheasant Hill – One of the Most Family Friendly Neighborhoods in Dayton
Pheasant Hill is situated in the northeast corner of Dayton and has mostly single-family homes, condominiums, and townhouses. With a crime rate well below the national average, a community park and swimming pool, and friendly neighbors, Pheasant Hill is one of the best neighborhoods in Dayton for families with kids. 
Wright-Patterson Air Force Base is nearby, and many of the residents in the community work there. Shopping is also close by in the Cloud Park area and throughout Huber Heights.
Oregon – Best Dayton Neighborhood for Singles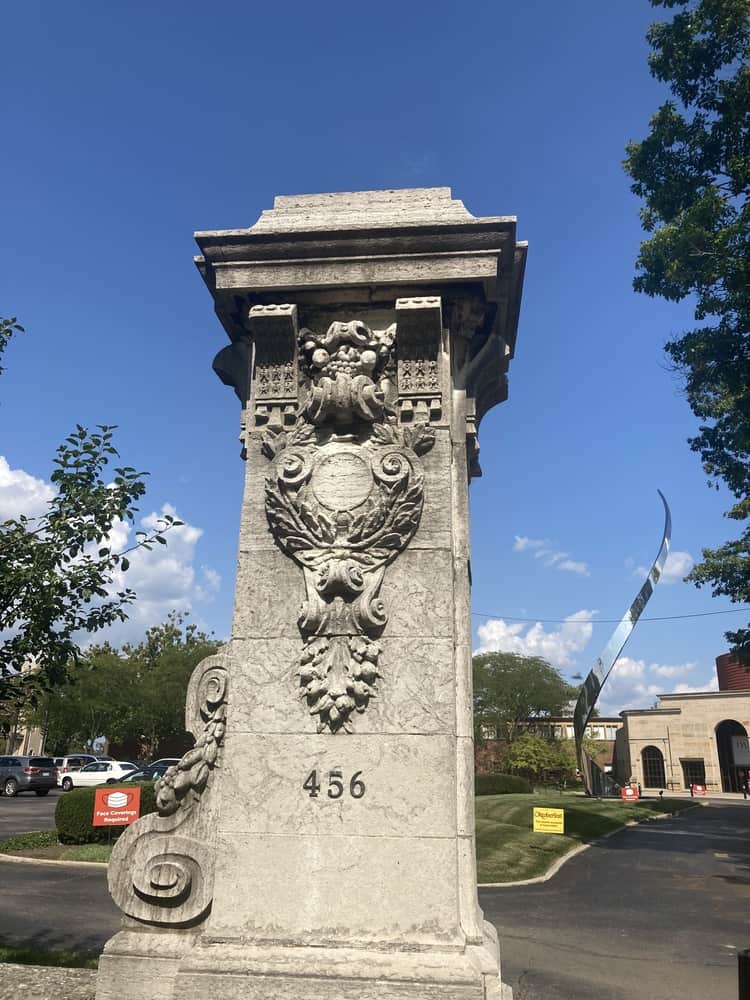 Nestled in the southeast corner of downtown Dayton, Oregon is a historic neighborhood with a mixture of Victorian commercial and residential architecture, first developed in 1829. It was once one of the wealthiest and most desirable neighborhoods in the city in the 19th century, where you can still see brick buildings built in Greek Revival, Italianate, and Queen Anne styles. Today, the neighborhood is brimming with activity with a plethora of restaurants, bars, boutique shops, and cafes. 
5th Street was named one of the American Planning Association's top five great streets in the country. The Neon Theater and the Dayton Art Institute are only two of the cultural attractions in the community. With many street vendors, musicians, antique shops, a comedy club, and more, Oregon is a hub of hip, trendy places. It's also home to one of Ohio's largest Halloween parties and features picnics in the park for residents to get together and have fun.
Germantown Meadow – One of the Most Geographically Diverse Neighborhoods in Dayton
About 7 miles southeast of downtown Dayton is the neighborhood of Germantown Meadow. It's a unique Dayton community consisting of ranches and farmhouses where residents have plenty of open space. At nearby Possum Creek MetroPark, locals can explore nature at its finest.
See tall grass prairie, butterflies, and bluebirds at the Jean V. Woodhull Prairie. Argonne Lake has scenic views of forests and wildlife where you can relax for a day of fishing. For outdoors lovers, the Argonne Forest Trail offers plenty of hiking and adventure.
Northridge Estates – One of the Most Diverse Neighborhoods in Dayton
Northridge Estates is located in the northernmost part of Dayton. Many new-model homes populate the neighborhood, but there are some apartments in the community as well. The town sits near wooded areas and open fields. Northridge Estates is one of the most diverse neighborhoods in Dayton. The ethnic makeup of the community is 47.9% Black, 26.0% White, 12.4% two or more races, 6.7% Asian, and 6.2% American Indian. 
Many well-established companies have offices in the nearby business park, including Honeywell, Reliable Construction Services, and Pure Ohio Wellness. The Whitehall City School District that serves the neighborhood has one of the most successful English as a Second Language (ESL) programs in the Central Ohio area, serving a diverse population.
Shroyer Park – One of the Best Neighborhoods in Dayton for Students
Located in the southeast part of Dayton, Shroyer Park is a mostly residential neighborhood consisting of single-family homes built in the Cape Cod and Craftsman styles. The average square footage for a home in Shroyer Park is about 1,372 square feet. The neighborhood also has apartments and townhouses. For college students, the community is very close to the University of Dayton's campus. 
With taverns and restaurants nearby, Shroyer Park is a great location for young people and students to hang out. The community is also only about ten minutes from downtown and has lots of green spaces and outdoor recreation opportunities. With an elementary school inside the community, it's a nice neighborhood to live in if you have younger kids who can walk to school.  
Grafton Hill – One of the Best Neighborhoods for Young Professionals in Dayton
Grafton Hill is located in northwest Dayton, north of the Great Miami River. This is one of the best West Dayton neighborhoods. The neighborhood is a mix of historic charm and newer development. The eclectic architecture features homes in the Queen Anne, Neoclassical, Tudor, Craftsman styles, and more. Grafton Hill is a great location for young professionals due to its proximity to downtown.
Residents who work downtown can walk or ride a bike to work or to the RiverScape MetroPark to relax or enjoy a host of outdoor activities. With an active HOA, Grafton Hill offers plenty of community activities for residents to enjoy. Some of the biggest events in the neighborhood are Greekfest, the Festival on the Hill, the Art Institute's Oktoberfest, and the Stoddard Avenue Pumpkin Glow. The Dayton Art Institute, the Dayton Masonic Center, and the Annunciation Greek Orthodox Church are all located in Grafton Hill.
South Park – Best Dayton Downtown Neighborhood for Families
South Park is a historic neighborhood on the east side of downtown that has been around since 1885, with beautiful Victorian homes, bungalows, multifamily housing, and lofts. The neighborhood has something for everyone. It's a lively, young neighborhood with a median age of only 31. The community is home to young families, students, and young professionals, with good schools and affordable homes. 
The neighborhood is just North of the University of Dayton, making it a convenient place to live for students. The Oregon District, with plenty of nightlife, is right next door. The neighborhood hosts many community events, such as Shakespeare in South Park and the annual Children's Halloween Costume Parade. With lots of nearby restaurants and coffee shops, South Park is a fantastic Dayton suburb to socialize with friends and family.
Dayton Neighborhoods Map
If you're ready to move to your perfect neighborhood in Dayton, Bell Moving is here to help make your move easy and stress-free. You can trust our professional movers to take care of all your moving needs from start to finish. Give Bell Moving a call today at 513-942-7500 and receive a free quote!