Columbus is the state capital of Ohio and the largest city in the state. Columbus is also the county seat of Franklin County. The Columbus metropolitan area spans 10 counties in central Ohio. The first European settlement in the area was in Franklinton, now a Columbus neighborhood, in 1797. The city was founded in 1812 and named after the famous explorer Christopher Columbus. 
Columbus oh neighborhoods are filled with many different types. If you're looking for the safest or the most affluent, or even for one that's great for families and kids, you can find it in Columbus. Do you want to be close to nightlife and restaurants or the outdoors and nature? Do you like suburban life that's still close to the amenities of downtown? Are you looking for a family-oriented neighborhood or the most exclusive? Whatever type of neighborhood you're looking for, you can find it here. Columbus is a great city to live in, with plenty of Columbus ohio neighborhoods to choose from. Here are the top 7 Columbus oh neighborhoods.
Bexley – One of the Safest Neighborhoods in Columbus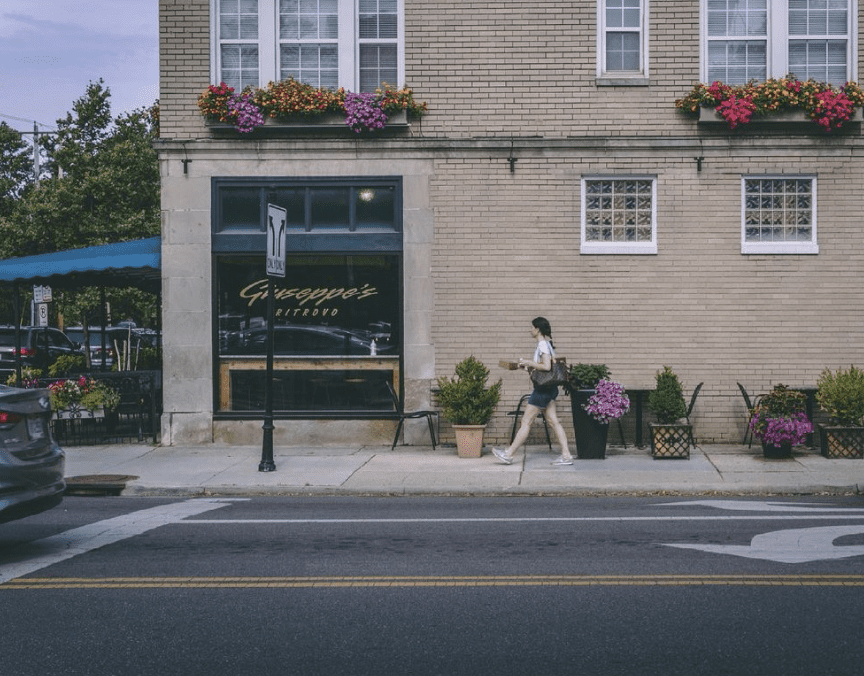 Bexley has a lower crime rate than 95% of Ohio cities and 5% lower than the national average. Even though Bexley is also one of the most expensive neighborhoods in Columbus, it's a good choice if you're looking for a safe neighborhood to live in. You'll find a mix of students, singles, young professionals, families, and retirees in Bexley.
Only 10 minutes from Downtown Columbus, Bexley is a quiet neighborhood with beautiful Colonial-style houses, big yards, inexpensive rentals, and lots of community events to get involved in. Bexley has good schools, including Bexley City Schools, St. Charles Preparatory School, and Columbus School for Girls, making Bexley a great place for families.
Bexley offers plenty of things to see and do, from the Botanical Gardens to the Franklin Park Conservatory & Botanical Gardens or the Bexley Pool. The Schumacher Gallery houses over 2,500 sculptures and paintings. Scotty's Café is a great place to grab a Corned Beef Sandwich. The Top Steak House is one of the best restaurants in Columbus.
The cost of living in Bexley is 7% higher than the national average, although housing is 39% higher than the average for the U.S. The average rent for an apartment in Bexley is $1,092 for a 920 sq. ft. apartment.
Marble Cliff – Family Friendly Neighborhood in Columbus
Marble Cliff was one of the first suburbs of Columbus, settled in 1890 and incorporated as a Village in 1901. Marble Cliff features tree-lined streets and beautiful homes. It was named one of Central Ohio's best neighborhoods and top places to live by Columbus Monthly in 2006. Marble Cliff has the lowest municipality property tax rate in central Ohio. 
The cost of living in Marble Cliff is 100.9, meaning it's just slightly higher than the average cost of living in the United States. Rental prices in Marble Cliff are 16% higher than the Ohio average. The average rent in Marble Cliff is $1,000 a month for a one bedroom apartment. This is one of the best neighborhoods neighborhoods in Columbus for families.
Huber Ridge – Affordable Living in Columbus
The neighborhood of Huber Ridge offers its residents a sparse suburban feel at an affordable price. Huber Ridge is surrounded by natural beauty, where you'll find quiet streets and charming homes. Many of the homes here are two-story single-family homes with basements, patios, decks, fenced yards, new HVAC, and more. Most of the residents own their homes.
Although Huber Ridge is only 15 minutes from downtown, you'll find lots of parks and open spaces for outdoor activities. Many families and young professionals live in Huber Ridge. Huber Ridge boasts some of the top public schools in Columbus. This large and diverse community has plenty of shopping and dining options, as well as lots of fun and entertainment opportunities, like Ridge-a-Palooza, concerts in the park, Holiday Cheer, and more. Ridgewood Park features serene woods, walking trails, park benches, three ball fields, and a playground. Alum Creek Trail runs along the neighborhood's western side, connecting Cooper Park to Easton Way in Columbus.
The cost of living in Huber Ridge is 10% lower than the national average. Housing costs are 19% lower, making Huber Ridge a very affordable place to live in Columbus. Rental prices are on the high side, though. According to RentCafe, a 1,018 sq. ft. apartment in Huber Ridge will cost about $1,342 a month.
Clintonville – Best Neighborhood For Families With Kids
Clintonville is one of the top destinations for families in the Columbus area. Just minutes from downtown and near Ohio State University, Clintonville features Tudor-style homes ideally constructed with growing families in mind. Clintonville also has highly-rated schools like Clintonville Academy, The Graham School, Colerain Elementary School, and Whetstone High School. Columbus Park of Roses and Overbrook Ravine Park are great places for kids to have fun and explore. Try tasty Carrot Cupcakes at Pattycake Bakery. 
In Clintonville, the cost of living is 4% below the national average, and housing costs are 3% higher, making Clintonville about average nationally when it comes to the cost of living.
Powell – Best Schools In The City
This Columbus suburb offers excellent suburban living among rolling hills, where you can get a small-town feel and all the amenities of a big city a short drive away. Powell features a historic shopping district, and the Columbus Zoo & Aquarium is right around the corner. Powell has excellent public and private school systems, including the Olentangy Local School District and Village Academy Schools. Private schools in Powell offer a strong college preparatory curriculum to students. Powell is one of the wealthiest Columbus Ohio neighborhoods. The average household income is $139,851 a year.
Powell is quite an expensive area to live in. The cost of living in Powell is 33% higher than the Ohio average, while real estate prices are 164% higher, and rental prices are 125% higher than the Ohio average. According to RentCafe, rental costs average $1,562 for a 1,043 sq. ft. apartment.
The Short North – Top Neighborhood for LGBTQ+ People
The Short North is an arts neighborhood situated between downtown and the campus of Ohio State University. You'll find colorful murals decorating many buildings in the neighborhood. With over 100 restaurants, galleries, bars, and boutiques, it's no wonder this is the place to be for young professionals. The Short North is also very LGBTQ+-friendly and considered to be one of the city's gayborhoods.
The Short North consists of several unique districts, including Italian Village and Victorian Village. Victorian Village is mostly residential with exceptional Victorian architecture. Two standouts are Sells Mansion and Cocoa Mansion. Italian Village is a vibrant neighborhood of growing businesses, excellent cafes, bakeries, and bars.
The cost of living in The Short North is only 4% higher than the U.S. average. Housing is 31 % higher than the national average. Rental prices average $1,164 for an 883 sq. ft. apartment in The Short North.
Whitehall – Diverse Columbus Neighborhood
Whitehall is one of the most culturally and racially diverse neighborhoods in Columbus. More than 50% of the population identify as black, African American, Hispanic, or Latino. Over 20% speak a language other than English at home. Whitehall has a dense suburban feel, and most residents rent their homes. There are plenty of good restaurants, coffee shops, and parks in Whitehall for residents to enjoy.
Whitewall is less than 10 miles from downtown Columbus and home to the Defense Supply Center Columbus, one of the largest suppliers of weapon systems, spare parts, and end items to the United States Military. This vibrant neighborhood offers many entertainment, recreational, business, and educational activities. The Ohio State University, the Center of Science and Industry (COSI), the Ohio and Palace Theaters, the Columbus Museum of Art, and The Franklin Park Conservatory are all close by.
By catering to its diverse population, the Whitehall City School District has developed one of the most successful English as a Second Language (ESL) programs in the Central Ohio area.
Whitehall is one of the inexpensive Columbus neighborhoods. The overall cost of living is 18% lower than the national average. Housing is 43% below the national average. The average rent in Whitehall is $1,056 for a 912 sq. ft. apartment, which is 7% higher than the Ohio average.
Neighborhoods in Columbus Map
Regardless of whether you're looking for a big home in an expensive neighborhood, an affordable home that is also great for families, a suburban neighborhood close to the amenities of downtown, or a place to live where you'll be right in the heart of all the nightlife, bars, and restaurants, Columbus has the perfect neighborhood for you. If you're planning to move to Columbus, let our professional Columbus movers take care of you. Give Bell Moving a call at 614-662-4220 and receive a free quote today!