Columbus is the state capital of Ohio and the largest city in the state. Columbus is also the county seat of Franklin County. The Columbus metropolitan area spans 10 counties in central Ohio. The first European settlement in the area was in Franklinton, now a Columbus neighborhood, in 1797. The city was founded in 1812 and named after the famous explorer Christopher Columbus. 
Columbus oh neighborhoods are filled with many different types. If you're looking for the safest or the most affluent, or even for one that's great for families and kids, you can find it in Columbus. Do you want to be close to nightlife and restaurants or the outdoors and nature? Do you like suburban life that's still close to the amenities of downtown? Are you looking for a family-oriented neighborhood or the most exclusive? Whatever type of neighborhood you're looking for, you can find it here. Columbus is a great city to live in, with plenty of Columbus ohio neighborhoods to choose from. Here are the top 7 Columbus oh neighborhoods.
University District – One of the Safest Neighborhoods in Columbus for Students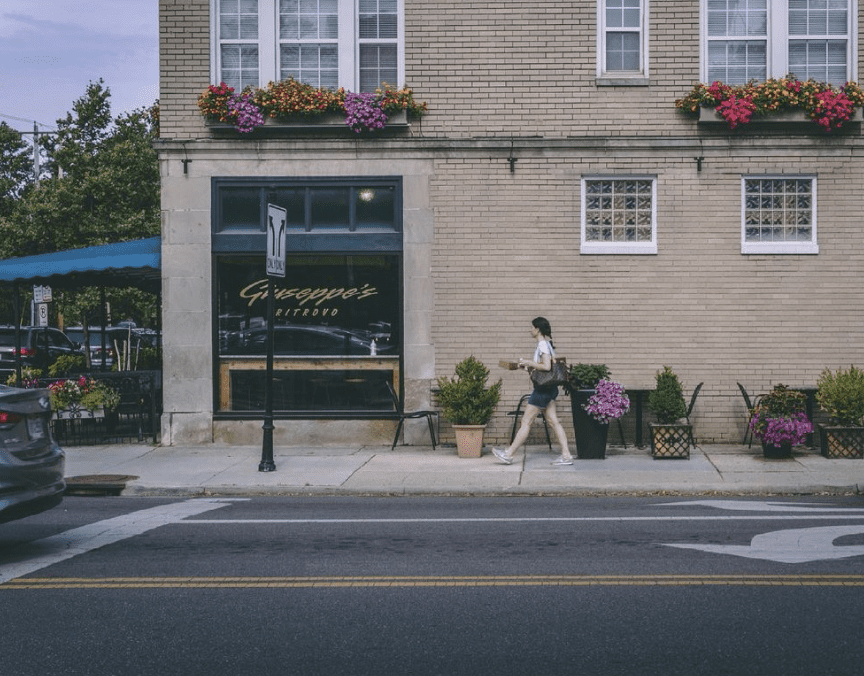 University District is exactly what it sounds like, full of university students! However, you'll find a mix of students, singles, young professionals, families, and retirees in University District as well. The lively University District revolves around Ohio State University, which boasts iconic venues like Ohio Stadium, the renowned home of the Buckeyes football team, and the Schottenstein Center, a popular destination for major music and sports events.
Chadwick Arboretum offers serene pathways, native trees, and a tranquil lake for catch-and-release fishing. N. High Street is adorned with vintage clothing stores, tattoo parlors, and casual establishments that offer live music and bar games, creating a vibrant atmosphere for locals and visitors alike.
Only 10 minutes from Downtown Columbus, University District is always abuzz with nightlife. There's always something going on down here, but the good news is that it's still a very safe area. You won't find a ton of crime here, and among student neighborhoods, this is the place to be.
Downtown – Best Neighborhood in Columbus for Professionals
Downtown was settled in 1812, making it truly the first neighborhood of the city! By 1814, notable structures such as a penitentiary, the first school, the statehouse, the first newspaper, and the first church had already been established. The iconic LeVeque Tower, constructed in 1927, was the first modern skyscraper to grace the downtown skyline.
Downtown features tree-lined streets and beautiful apartments, high rises, and homes. Though the cost of living in Downtown is higher than some of the other Columbus neighborhoods, Columbus as a whole is fairly inexpensive.
The cost of living in Downtown is just slightly higher than the average cost of living in the United States. Rental prices in Downtown are 156% higher than the Ohio average. According to Rent Cafe, the average rent in Downtown is $1,183 a month for a one bedroom apartment. Thanks to its close proximity to many businesses, this is one of the best neighborhoods neighborhoods in Columbus for professionals.
Hilltop – Affordable Living in Columbus
Hilltop, Ohio, also known as "The Hilltop," is a neighborhood on the west side of Columbus. Hilltop is known for its diverse community, rich history, and unique character.
The Hilltop neighborhood is one of the largest in Columbus and is bordered by Franklinton to the east and Downtown Columbus to the southeast. The neighborhood is home to a variety of residents, including families, young professionals, and students.
Hilltop offers several parks, playgrounds, and green spaces where residents can enjoy outdoor activities and leisure time. These spaces provide opportunities for relaxation, exercise, and community gatherings. Some of the best parks are Georgian Heights Park, Glenwood Park, Holton Park, Glenview Park, and Wrexham Park.
This area is very popular among families because it feels like its own thriving suburb in Columbus, but it's a neighborhood located within the city limits. There are some really great schools in Hilltop, including Lindbergh Elementary.
Clintonville – Best Neighborhood For Families With Kids
Clintonville is one of the top destinations for families in the Columbus area. Just minutes from downtown and near Ohio State University, Clintonville features Tudor-style homes ideally constructed with growing families in mind. Clintonville also has highly-rated schools like Clintonville Academy, The Graham School, Colerain Elementary School, and Whetstone High School. Columbus Park of Roses and Overbrook Ravine Park are great places for kids to have fun and explore. Try tasty Carrot Cupcakes at Pattycake Bakery. 
In Clintonville, the cost of living is 4% below the national average, and housing costs are 3% higher, making Clintonville about average nationally when it comes to the cost of living.
Berwick – Best Neighborhood For Diversity
This Columbus suburb offers excellent suburban living right in the city, where you can get a small-town feel and all the amenities of a big city a short walk away. Berwick is one of the wealthiest Columbus Ohio neighborhoods. The average household income is $120,861 a year. Berwick has a very welcoming spirit surrounding it. In fact, it's known for its kind and warming people living here.
This Columbus neighborhood is the perfect mixture of eclectic and family-friendly. There are many gastropubs and unique indie shops. The residents here report feeling safe within this part of city, saying they can walk anywhere at any time without feeling in danger. Just north of Downtown, but feeling very residential, this is the perfect area for those who want to be close to the city but don't want to be staring at highrises.
Berwick is quite an expensive area to live in. The cost of living in Berwick is 40% higher than the Ohio average, while real estate prices are 168% higher, and rental prices are 113% higher than the Ohio average. According to RentCafe, rental costs average $1,124 for a 1 bedroom apartment. Berwick is known for its high concentration of Jewish and African American population.
The Short North – Top Neighborhood for LGBTQ+ People
The Short North is an arts neighborhood situated between downtown and the campus of Ohio State University. You'll find colorful murals decorating many buildings in the neighborhood. With over 100 restaurants, galleries, bars, and boutiques, it's no wonder this is the place to be for young professionals. The Short North is also very LGBTQ+-friendly and considered to be one of the city's gayborhoods.
The Short North consists of several unique districts, including Italian Village and Victorian Village. Victorian Village is mostly residential with exceptional Victorian architecture. Two standouts are Sells Mansion and Cocoa Mansion. Italian Village is a vibrant neighborhood of growing businesses, excellent cafes, bakeries, and bars.
The cost of living in The Short North is only 4% higher than the U.S. average. Housing is 31 % higher than the national average. Rental prices average $1,164 for an 883 sq. ft. apartment in The Short North.
German Village – Diverse Columbus Neighborhood
Garman Village is one of the most culturally and racially diverse neighborhoods in Columbus. This Columbus community is known for being built by immigrants, for immigrants. It's also a top destination for tourists and those coming to Columbus for vacations.
This vibrant neighborhood offers many entertainment, recreational, business, and educational activities. Stroll through the streets and grab traditional German fudge, see the gorgeous 19th century architecture, and charming brick houses. There are plenty of art galleries, German pubs, and even cute bookstores selling trinkets. You truly feel like you're stepping back in time, which is why people love this neighborhood!
It's known for being very laid back, with residents who are friendly. Each year, Schiller Park becomes filled with crowds who are here to watch Shakespeare and other plays outdoors.
German Village is one of the most expensive Columbus neighborhoods. The overall cost of living is 28% higher than the national average. The average rent for a 1-bedroom apartment in German Village, Columbus, OH is $1,588.
Neighborhoods in Columbus Map
Regardless of whether you're looking for a big home in an expensive neighborhood, an affordable home that is also great for families, a suburban neighborhood close to the amenities of downtown, or a place to live where you'll be right in the heart of all the nightlife, bars, and restaurants, Columbus has the perfect neighborhood for you. If you're planning to move to Columbus, let our professional Columbus movers take care of you. Give Bell Moving a call at 614-662-4220 and receive a free quote today!