Ready to give your home the update it deserves? Moving into a new home or having a home built and want it to truly reflect your style and needs? Interior design firms in Cincinnati can help you combine form, function, and color for a beautiful home that's fit for your family's lifestyle.
Why hire an interior designer? Maybe you aren't sure where to start or how to achieve the look you want. Maybe you don't feel you have an eye for design and need help creating a dramatic, cohesive look. With an interior designer, you'll benefit from their experience, connections, and talent. You can get help creating the style you want, from Mid-Century, French Country, and Modern to contemporary, traditional, rustic design, and beyond. You'll get the wow factor you want with every detail designed with your aesthetics and lifestyle in mind.
What's the Difference: Interior Designer vs Decorator
Is it your first time hiring a professional to help decorate your home? Hiring a decorator or interior designer in Cincinnati can be a fun, exciting experience! Of course, you want to make sure you hire the right expert to help you. What is an interior designer? How are they different from interior decorators?
While these terms are frequently used interchangeably, and many decorators advertise themselves as "interior designers" because it's a more recognizable term, there is a difference.
Interior decorators focus on decorative or aesthetic elements to create the look you want. They can help with everything from furniture selection, materials, and colors to accessories.
Cincinnati interior designers can go a step further. They typically have special skills, formal education, and credentials, unlike decorators. Interior designers focus on making a functional space and can help with:
Floor plans
Blueprints
Remodeling
Adding windows and doors
Structural elements
If you simply want to give your home a new look with a professional design, an interior decorator can help, usually with lower fees than interior designers. Licensed interior designers are a better option for large-scale or complicated projects that require making any type of structural changes or working with contractors.
Designs on Madison – Clean, Modern Interior Design in Cincinnati Built for Living
From complete commercial design projects to small residential projects, Designs on Madison does it all. Their residential interior decorating services include space planning, remodels, furniture placement, custom furniture and window treatments, and accessories. They also work with custom home builders in the Tri-State with packages based on project size. Their work has been featured in 100+ Citrama and Homearama shows.
Designs on Madison won numerous awards at the 2020 Homearama including People's Choice Favorite Home, 1st Place Favorite Home, 1st Place Kitchen, and People's Choice Favorite Decorating.
Designs on Madison, 1743 Madison Rd, Cincinnati, OH 45206 (513) 321-0545
Amy Youngblood Interiors – One of the Best Interior Designers in Ohio
Amy Young Interiors uses a proven creative process, high-end design tools, and in-depth project management to transform your space. Do you have specific needs for your space, or a general idea of what you want but don't know where to start? Do you just need assistance with furniture selection and color – or do you struggle with the creative aspect and need someone to step in? Amy Youngblood Interiors offers full-service interior decorating for residential and commercial spaces whether you just need a consultation or complete space planning, furnishings, and accessories.
View this post on Instagram
Amy Youngblood's work is regularly featured in media including a recent issue of Cincinnati Magazine and HGTV. She has also been named one of the top interior designers in Ohio. The firm was founded by Amy in 2009 and now includes a team of two interior designers and directors of marketing and operations.
Amy Youngblood Interiors, 1420 Main St, Cincinnati, OH 45202 (513) 807-8870
Reusch Interior Design – Cincinnati Interior Decorator & Designer Offering Design Consultations & Full-Service Design
Need help choosing a direction for your home design and decoration? Maybe you need assistance choosing a color scheme, furniture, a design style, or simply ideas for making the best use of a playroom, great room, or open floor plan. Reusch Interior Design offers interior design consultations if you just need a few hours to get pointers and advice.
Don't have time to design your own home? Want someone to take care of all the details and deliver an aesthetic design that's both livable and sumptuous? Reusch Interior Design also offers full-service interior design with a trademark style that combines unexpected patterns and colors.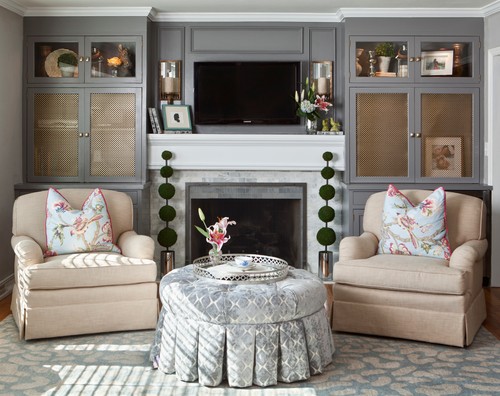 Reusch Interior Design can help you capture the style and function you want, from feminine French Country design or masculine modern design to Mid-Century modern, transitional, and traditional design.
Reusch Interior Design, 2705 Observatory Ave, Cincinnati, OH 45208 (513) 321-7777
Berninger Designs, LLC – Award-Winning Upscale Interior Design in Cincinnati for New Homes, Home Remodels & Home Staging
Berninger Designs, LLC is led by founding interior designer Sara Beninger who takes a personal approach to design to ensure every home is a reflection of her client. She has more than 15 years of experience as a Cincinnati interior decorator and designer with projects that include home remodels, home interior decorating, home staging, holiday decorating, and commercial interior design.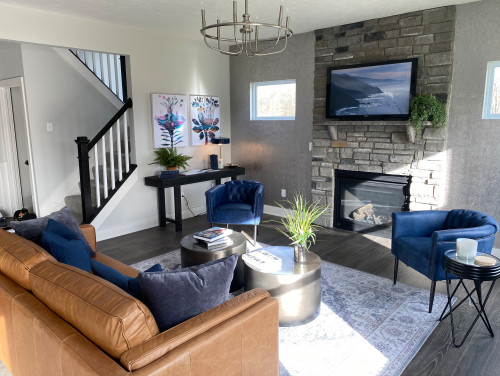 Berninger Designs, LLC has won numerous awards in the Cincinnati area including acknowledgements from Best of Hyde Park, Homearama, and the International Design Guild. From model home decorating and historic remodels to new home interior design, you can count on the experienced team of Cincinnati interior designers at Berninger Designs, LLC to bring your vision to life.
Berninger Designs, LLC, 315 W Main St, Mason, OH 45040 (513) 702-4908
Christine's Interiors – Licensed Cincinnati Interior Designer with 31+ Years of Experience
From small projects to major renovations, Christine's Interior Design is one of the best interior design firms in Cincinnati! The firm was founded in 1989 and specializes in luxury custom window treatments, personalized interior designs, kitchen and bedroom design, and space planning.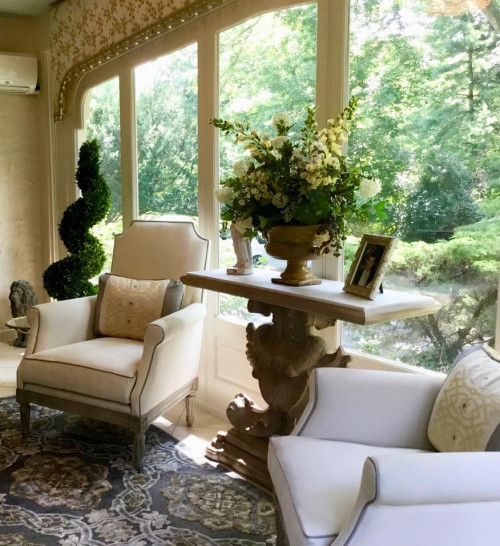 Christine's Interior Design, 3047 Madison Rd #206, Cincinnati, OH 45209 (513) 854-6501
RM Interiors – Award-Winning Modern & Contemporary Interior Designer in Cincinnati
RM Interiors is the best choice if you're looking for a sleek contemporary or modern design for your home. Renan Menninger of RM Interiors specializes in upscale modern, contemporary, and European-style design to help clients appreciate their space visually through simple form. Menninger has over 20 years of interior design experience and is an Allied Member of the American Society of Interior Designers (ASID) and Registered Interior Designer. Her career began in Atlanta before taking her to London, where she worked in the design studio at Harrod's, before moving to Cincinnati.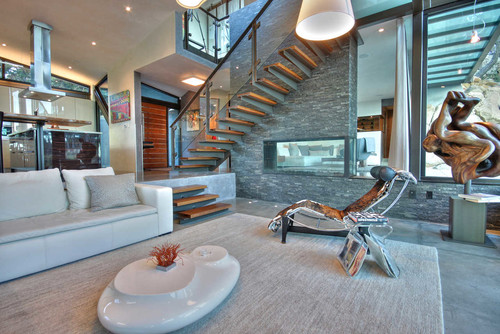 Renan Menninger is known for her love of clean white aesthetics and says, "A contemporary, minimalistic environment does not have to feel cold and uninviting."
Check out the firm's portfolio here.
RM Interiors, 941 Monastery St, Cincinnati, OH 45202 (513) 374-2858
Sketches, An Interior View LLC – Full-Service Cincinnati Interior Design for Residential & Commercial Clients
Sketches, an interior view LLC has served Greater Cincinnati for over 28 years. The firm accepts projects of all sizes, from one-time decorating consultations to design schemes and complete remodels. The firm is known for its large library of designer fabrics, carpets, trim, and other details and adds custom window treatments, artwork, accessories, and other finishing touches. Planning to build a new home? They can even help with full-service design from blueprints to decorating.
Sketches, an interior view LLC doesn't just accept residential projects; the firm handles large commercial interior design and has worked with condo complexes, hotels, health care facilities, and restaurants.
Sketches, An Interior View LLC, Cincinnati, OH, US 45243 (513) 484-0663
Map of Interior Designers & Decorators in Cincinnati
Are you excited about transforming your home with lush, upscale design that wows? Whether you're staging a home, remodeling, or moving into a new home that needs interior design from scratch or some updating, Bell Moving & Storage is ready to help. Our Cincinnati movers can assist with moving into your new home or storage during renovations while you're working with one of the best interior decorators in Cincinnati. Call us today at 513-942-7500 for a free Cincinnati moving estimate!