Dependable Full Service
Movers Ready to Help
Bell Moving & Storage is the moving company you can trust for a stress-free moving day. Our top rated movers provide local and long distance moving services to take the worry and hard work out of your upcoming relocation. We put more than 100 years of moving industry experience to work for you!
Why Choose Bell Moving & Storage?
Whether you're changing neighborhoods, moving to a new city, or leaving the state, Bell Moving & Storage is committed to delivering the superior service and dependability you need. As a fourth generation family-owned moving company founded in 1922, we have more than a century of experience in the moving industry and the expertise necessary to deliver a smooth, efficient moving experience. Our reputation speaks for itself with excellent reviews from past customers and multiple Wheaton's Agent of the Year awards.
Our team will work hard to make your move a positive experience from beginning to end. With Bell Moving & Storage, you can count on transparent, affordable rates; trained, professional movers; and the personalized moving help you need.
Our Locations & Service Areas
Bell Moving & Storage has two locations: our Cincinnati location serves the Ohio Valley, Tri-State, Cincinnati and Dayton metro areas and our Columbus location serves Central Ohio. Choose your location below to learn more about our moving services and service areas near you.
And surrounding areas including:
And surrounding areas including:
WHY CHOOSE BELL MOVING & STORAGE?
Get exactly the help you need to stay within budget and on schedule. Bell Moving & Storage is a full service moving company with services that are easy to tailor to your needs. Learn more about how we can help make the moving process easier and less stressful.
Local Movers
Staying in the metro area? A local move within 50 hours has an affordable hourly rate for a moving team that handles everything! We handle apartment, home, and senior moves with full service or labor only local moving service.
Long Distance Movers
Turn to the best long distance moving company for a dedicated move coordinator and reliable service. We handle intrastate, interstate, cross country and international moves as an award-winning Wheaton Van Lines agent.
Office Movers
Bell Moving & Storage has decades of experience handling commercial moves for businesses of all sizes. We perform seamless school and office moves with a comprehensive moving plan tailored to your business needs.
Storage Service
Our full-service storage services make the process of moving as convenient as possible. Belongings can be packed and stored in our secure, climate controlled 15,000 SQ FT storage facility in vaults and delivered to your new location.
Packing Services
Save time and eliminate worry during your move with full whole home packing, partial packing of certain items or specific rooms, and unpacking options. Our movers arrive with all the packing supplies and boxes necessary and pack your belongings with great care.
Labor Only Moving
You provide the moving truck and we can do the rest! A uniformed team of movers can handle the heavy lifting, packing, loading, unloading, and more while you handle the transportation.
Common Questions People Ask Moving Companies
Can movers pack everything?
Our team can handle as much of the packing as you want, from your whole home to certain rooms or just fragile and difficult to pack items. We can use the supplies you provide or bring everything with us including boxes, packing tape, and packing materials.
Do movers disassemble furniture and reassemble it?
Our moving team can handle the disassembly, wrapping, and reassembly of furniture at your new house. This can be done at the same hourly rate for our local movers or included in your long distance moving quote.
Are there things a moving company can't move?
For safety reasons and due to government regulations and insurance requirements, there are some items moving companies cannot move or transport for you. As a general rule, this includes:
Live animals
Barbecue or grill supplies such as lighter fluid, charcoal, and filled propane tanks
Firearms and ammunition
Most cleaning supplies
Liquor
Perishable items
Plants
Nail polish and nail polish remover
Certain high-value items
How much should I tip movers?
While not required, tipping the team for their hard work and efficiency is always appreciated! A good rule of thumb is $10-25 per mover for small jobs and $50-100 per mover for large, all-day jobs, 15-20% of the total cost of the job for the crew to share, or $5 per mover per hour.
What is the difference between a local and long distance move?
At Bell Moving & Storage, we define a local move as within 50 miles of your origin. Local moving service is priced hourly plus drive time with a 4-hour minimum. A long distance move is a relocation across state lines regardless of distance or outside the 50-mile radius.
Will I get a detailed estimate before my move?
Absolutely! Bell Moving & Storage will provide a written estimate based on a free assessment. We will take into account the details of your move, accessibility of your home, the volume of your household goods, the types of items you are moving, the services you are requesting, and more to give you a detailed estimate before you commit to anything.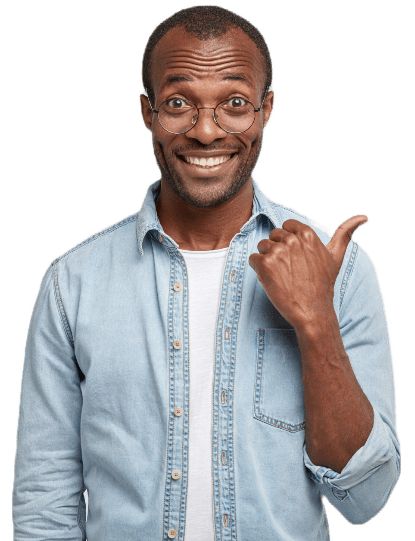 Get a Free Quote from Our Award-Winning Movers
At Bell Moving & Storage, we look forward to exceeding your expectations and making your upcoming transition as easy as possible for the entire family. Get started today by filling out the form or calling us for a free, personalized moving estimate from our friendly employees!